ASC specializes in security risk, threat assessment, protective tactics and strategies. The company's uniquely trained consultants analyze operations and facilities, and then provide a detailed report.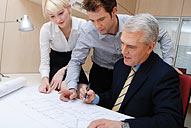 Security Report Topics
Security analysis of the facility,
Risk and threat level assessments,
Security procedure recommendations and training manuals for security officers,
Recommended equipment and proposed applications.
Once the site analysis has been completed, recommendations are offered. The degree to which any security measures are employed can be adjusted as no two projects are alike.
ASC can enter at any phase of construction or operation of the facility and provide its services. Security consultants can work with the architects and building engineers to ensure that all recommended modifications are properly integrated into the construction to maximize the security personnel to provide the desired service to the client.
Mr. Krashinsky's hands-on involvement in the assessment process ensures that the highest standards are achieved and that no risk or threat is overlooked.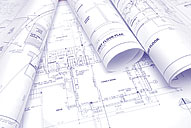 Development Phase Actions
Perform a comprehensive analysis of the site layout and architectural design,
Recommend a security plan incorporating system specifications, equipment selection and procedure recommendations,
Monitor the implementation of the security plan throughout the construction.
Analysis of Existing Structures
Perform a comprehensive analysis of the facilities and structures,
Design a detailed facility security plan tailored to specific needs,
Recommend the appropriate security equipment,
Evaluate current security procedures and personnel, and provide recommendations.