In keeping with its total commitment to provide the highest level of security for companies and individuals, ASC installs, services and maintains closed circuit TV, intercom, gates and access control systems.
Electronic Devices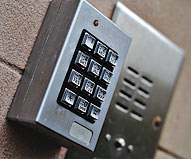 These critical systems usually operate on a 24-hour basis, often in harsh environmental conditions and require regular maintenance and repair.
ASC Provides
Design and planning,
Installation of new systems,
Annual maintenance and checks,
Parts repair and replacement.
ASC Guarantees
Prompt response times, minimizing system downtime,
On-site service with minimal interference to normal operations,
Strategic planning to meet individual needs.
ASC's seasoned staff, with over 80 years of combined experience in security, secret service and armed forces, ensure that all surveillance and access systems provide complete security for the facility.